Posted on
Well this Unique LA show just gets better and better. I love it when show organizers listen to feedback and continually improve on the system to create a better and better experience every single time. Heck I love it when anyone does that- but especially when it has to do with work + money. I am deep into improving my work scene as well, and more and more I see - it's working!!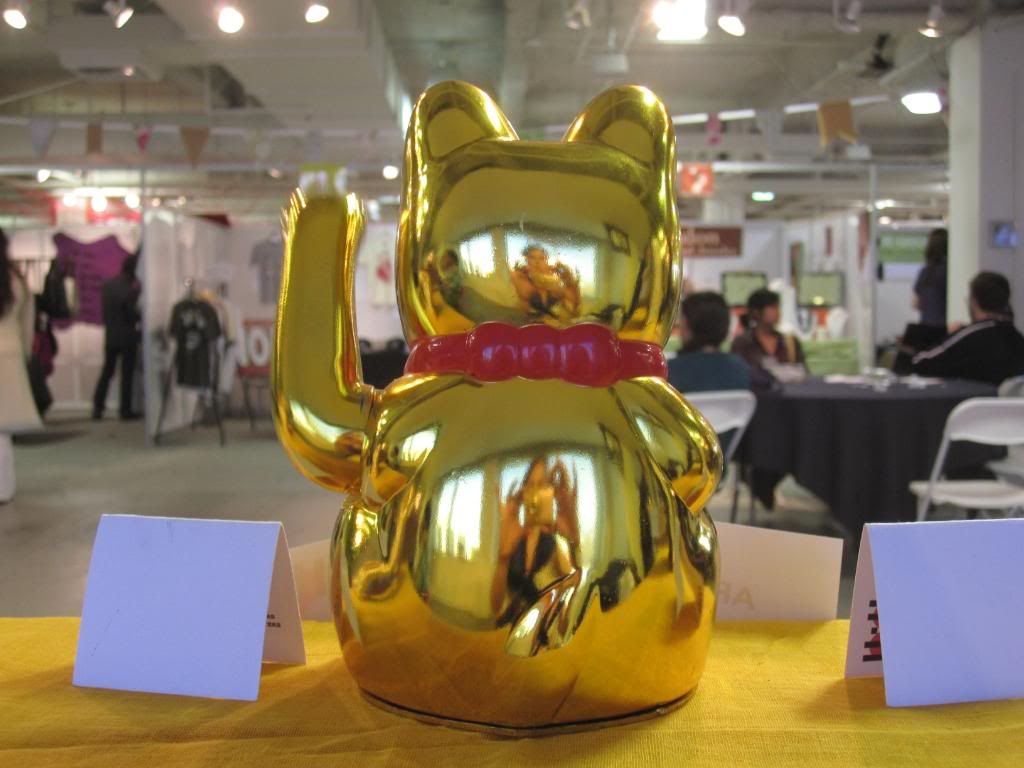 Ok so - Show tip #1 Get a Chinese prosperity kitty! She really works! We got her in San Francisco during the last Renegade show- These gold kitties are used in all the shops in Chinatown to bring in prosperity so we figured we needed one too. Totally effective I am telling you, on so many levels. Show tip #2 - Give away candy!! I just started doing this last holiday season- it's so simple and cheap, but so few vendors do it. I'm  telling you. Lure em in with sugar- it works.
So many nice people everywhere- the people watching at these shows - TDF! Endless entertainment! Thanks to everyone who came by and shared a smile and a sweet- you LA people rock!
ps check this awesome little bit of press too! and the LA weekly came by too..looking for that link as well..
pps After the show on Saturday I had to take the bus home (long story)  and then the bus broke down right around twilight on Venice Blvd. I walked the rest of the way home, a few miles, and had the most gloorrriousss time. I felt so alive! The sights, smells and sounds of the city were just calling to me from every corner. I hadn't had that feeling in too long, since in Los Angeles one is so often cloistered away in the car, rushing from here to there.... I posted some of my favorite pics of the evening here]]>
<![CDATA[